Introduction
The world has changed.
It's happened so fast that many of us have been left wondering what travel will look like in the months and even years to come.
The Covid 19 Pandemic raises countless travel-related questions.
The jury's out on whether international travel will ever return to how it was. Surely we will all be able to travel again…
But, how much the travel industry will change is still unknown. With many questions unanswered, this post tries to answer just one question: should you use a travel agent when booking overseas travel?
And what an important question this is…
When we travel, we want the experience to be safe, cost-effective and of course, unforgettable (for the right reasons). For many people, these issues weigh heavily on the mind when planning overseas travel.
With the huge changes to our lives, our travel, and of course, the world this year, many have been left asking whether they should consider using a travel agent in 2020 and beyond.
I've researched this important question for the uncertain world of 2020. I've interviewed travel-agent customers and carefully considered this question against what I already know about travel safety and security.
Here are my 6 top reasons why using a travel agent is a great idea…plus a couple of reasons why, for some, it might not be the right choice.
6 Reasons Why you Should Use a Travel Agent in 2020
Safety
Travel safety and security always feature as a key consideration for me (that's what this section of this site is all about). So, to start things off, let's look at the safety element of booking through a travel agent. After all, personal safety is so often forgotten at the booking stage (it's not a sexy subject compared to cocktails and Wonders of the World). However, it soon becomes the thing you wish you'd considered a little more when you're lost in the wrong part of an unfamiliar city…
…At night…
…And you don't speak the local-lingo…
…And you want to pull out your phone to check the map but you're not convinced that the two figures up ahead won't swipe it out your hand when they see the phone's screen illuminate the fearful expression on your face. 
Perhaps I'm getting a bit dramatic. But consideration of trip safety needs to feature at the planning stage.

The good news is that there are some clear benefits to your safety when booking an overseas trip through a travel agent.
One of the key positives for using a travel agent is the added security and safety that comes with their experience of the industry and knowledge of the locations.
And, knowledge is a fundamental part of safety. (Check out my top 10 travel safety tips).
Travel agents will generally know more than we do about our destination and how to book a safe trip: staying in the right areas and away from troublesome spots.
If you're interested in how we can break down this knowledge into categories, the following table based on the 'Known Knowns' theory (made semi-famous by Donald Rumsfeld in 2002), goes into more depth.
Donald Rumsfeld on 'Known Knowns'
Travel Agent 'Known Knowns': Knowledge and Travel Safety
 

Travel Agent Score

Average Consumer Score (You)

So What

?

Known knowns

Things we know we know

High number (good)

Low Number (bad)

With some research, you can improve your score

Known unknowns

Things we know we don't know

Low number (good)

High number (bad)

With some research, you can improve your score

Unknown unknowns

Things we don't know we don't know

Low number (good)

High number (bad)

These are the curveballs. Gaps in knowledge here carry the most risk.
Find the table more than a little confusing? Ok, I'll try and summarise how 'known knowns' theory applies to our situation…
Simplified:
The bottom line is that travel agents will have fewer of the tricky 'unknown unknowns'.
This is because they have been in the business for years and have so much experience in sending people to the county in question. You could do a tonne of research and not ever improve your 'unknown unknown' score, as you don't know what you don't know. So, you don't know how to best research it.
Super-Simplified:
Travel agents are more likely to book a safer vacation package than the average consumer.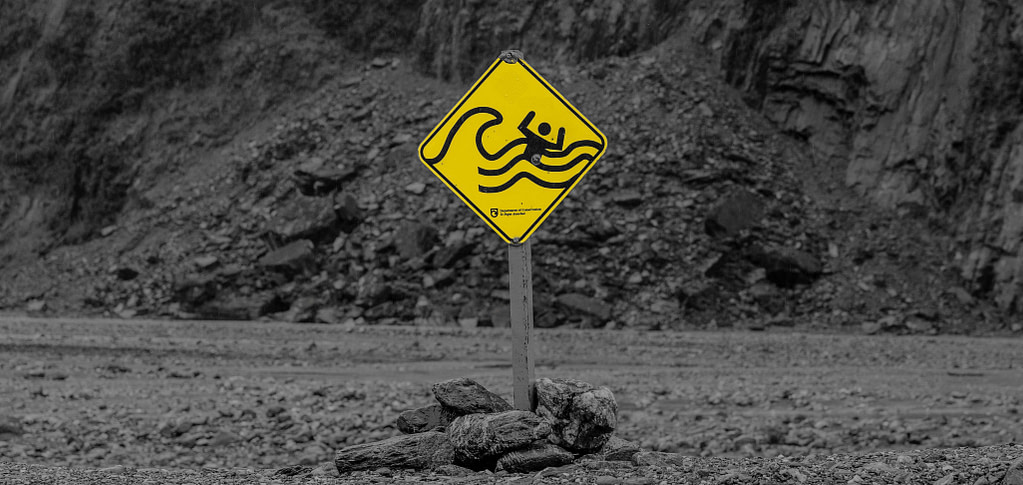 Paperwork
Things can get stressful when travelling abroad. Especially when travelling to countries with complicated passport or visa requirements. The correct documentation is of paramount importance once you have left the safety of your homeland. A good travel agent will ensure that you know what you need in advance and that you have it all in the correct format.
Your Personal Support Network
Things go wrong from time to time, and knowing that you've got a travel-industry expert at the end of a phone or email to help you with dealing with the aftermath, is very reassuring. Whether it be a giant volcanic ash cloud (Iceland 2010), civil unrest (Hong Kong 2019) or worldwide pandemic (Covid-19 2020) travel can be disrupted and your plans may need to change. Fast.
It is important to remember that a travel agent is not an emergency service and can't help with the immediate situation. But, they are able to assist you with getting your travel plans back on track, so far as practicable from their remote location.
This could mean rebooking flights, hotels or arranging for alternatives at short notice. This may sound simple, but can be priceless if you have limited access to wifi/electricity etc.
They also have the facilities to sit on-hold while telephoning short-staffed airlines, taking this burden off you when those unforeseen problems arrive in foreign countries. The travel agent is also able to use their huge amount of industry-experience to look for the best possible solution. Whether the problem is getting there or getting out, a good travel agent should be able to make it happen.
Cost
Whilst many people believe that travel agents inflate the price to consumers, this is often not the case.
The travel agent will usually receive a commission from the hotels/tours/transfer company they book for you.
This means you're not the one paying their costs.
The one exception here is flights. The hugely competitive airline industry doesn't usually offer discounts or commission to travel agencies and so the price comparison sites are usually the cheapest way of booking flights.
That being said, a good travel agent will book your flights at the same rate you can find yourself online.
Quality and Experience
Of course, the quality of the trip and the experiences you have are hugely important. This may be weekend away or a trip of a lifetime. Either way, getting the most from your trip and value for your hard-earned money, is often a key consideration for a consumer (and rightly so).
Travel agents can help hugely here.
They have their finger-on-the-pulse of what is new and exciting and can even access packages and deals not available to the individual.
Planning a trip is hard work and requires hours of research and analysis to find out what's hot and what's not from the mind field of customer reviews and website descriptions. Travel agents, on the other hand, travel the world to get first-hand experience and, if they haven't themselves been there and done that, they usually know a colleague who has.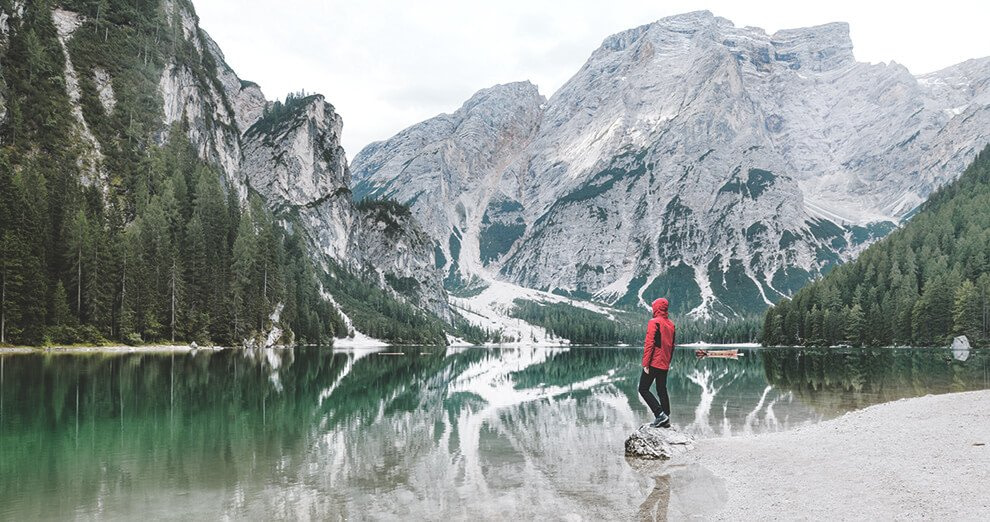 It's important that if you do use a travel agent to book your trip, you make sure that you are the right customer for them and they are the right agent for you.
Since the financial crash, most travel agents focus on a specific niche and finding a niche that fits your requirements is going to be the key to a memorable experience (for the right reasons). Check out the 'How to Find the Perfect Travel Agent for You' section at the bottom of this page for more on this.
Offset the responsibility
Or at the very least, share it.
Travel is expensive and takes up your valuable time. It may be the only opportunity you get to visit a certain country. With this considered, you want your trip to be the best it can be, within the budget you have.
Some people like to manage and book the whole trip themselves for this very reason, but, for a lot of people, offsetting or sharing this responsibility with an industry-professional reduces the stress of planning the trip. And, of course, it generally increases the chances that the trip will be a successful one, considering the other positive points I've mentioned above.
And for balance…
Here Are Some of the Potential Negatives of Using a  Travel Agent
Quality and Experience
Ok, so I just talked about this in the 'positives' section, but as I said, it's important to choose the right travel agent for your requirements.
They are not you and so you will need to help them understand what you are looking for. Choosing a travel agent that doesn't specialize in the area your looking for is not going to end well for you, your memories or your Instagram account.
For example, a travel agency which specializes in country tours for seniors is not going to book a suitable trip for a newly married, young couple.

Do your research on the travel agent you use: look at past trips and customer reviews. See if the previous customers sound similar to you, at a similar stage of life and with similar interests.
Which leads me to the next potential negative…
The Good, The Bad and the Ugly
Choosing a bad travel agent can end in misery.
But, choosing a good one can lead to a fantastic experience and a lifelong customer-agent relationship. The key point here is to make sure you choose wisely.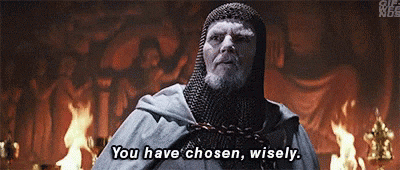 That being said, due to the competitive nature of the industry (as many people chose to book their own travel), 'bad' travel agents don't last long in the market.
The world of consumerism is so heavily built on customer reviews that bad reviews really do weed-out the bad guys.
Even so, make sure you do your research by reading those all-important reviews. Speak with the agent, make sure they understand your needs and requests. Don't fear a language barrier if you are using an in-country agent, but do be extra vigilant when doing so and where possible, try to use a travel agent from your home country or one that is experienced in dealing with your countryfolk.
The fun of PLANNING!
Some travellers enjoy the planning part of the travel experience.  They even claim to find this almost as enjoyable as the actual experience.
Everything from flipping through guide books, finding photos of the destinations to reading travel blogs and customer reviews can be an exciting part of the whole process.
These people would be horrified at the suggestion of letting someone else take control. And, if YOU are in control, then you can do the planning and booking exactly when you want to do it.  You do not have to wait for the office hours of the travel agent, or for a returned call or email.
This nicely ties in with the next point…
"Please Call Back During Office Opening Hours"
Travel agents are not so good at last-minute changes. If you do your own reservations and you change your mind for whatever reason when you are in-country, it is quicker if you are the actual person who has been in contact with the hotel/experience to make the alteration.
A travel agent adds a third party to the process and this can add unwanted extra time to the process. Add in the potential time zone difference and this can be a real negative for some travellers.
A Quick Case Study
Ok so here's my disclaimer: I tend not to use travel agents.
Let me explain…
After years of booking my own travel, this might all change one-day, but I am very comfortable booking my own trips.
I also know that I am able to deal with emergencies, last-minute changes and the unexpected fairly well from my days in the military and security industry. This is not the case for everyone and I know that for most travellers, there is a strong case for using a travel agent.
As part of the research for this article, I interviewed some customers who swear by the benefits of travel agents.
The following comment comes from Christine. I think her summary sums up the benefits of using a travel agent very nicely. Christine has been booking what sound like amazing experiences through travel agents for many years:
[Note: this is not a sponsored post, all companies mentioned are based on genuine experience]
"I've been using travel agents for decades and I think I've found my favourite. Trail Finders have been my go-to agent for over ten years now.  They were entrusted with a round-the-world holiday of a lifetime in 2010.

What made the experience such a memorable one was their attention to the smallest detail.

The whole holiday was finely tuned to just exactly what it was we wanted to get out of the experience.  From the type of hotel, we preferred to the areas of the chosen countries we particularly wanted to visit and the various activities we wanted to try.

Without exception, all the hotels on that holiday came with an upgrade because of the buying power of the travel agent.

It was thirteen weeks of an adventure that ran like clockwork.  There was one hotel where we, of necessity, had to stay for one night that didn't match our tough criteria and, to compensate, our travel agent laid on a little surprise which was a lovely touch and added to the thrill of it all. 

Probably worth mentioning too is that we checked the prices of all the flights, hotels, activities and excursions and there was only one aspect, a hotel, that we could get cheaper by booking ourselves.  We pointed this out and Trail Finders went back to the hotel and renegotiated the price to match."
How to Find the Perfect Travel Agent for You
Step 1: Ask your Circle of Trust
If any of your friends or family have a recommendation for a travel agent, this should be on your shortlist. That is if that friend or family member hold similar travel interests and requirements to you.
There's a reason that word-of-mouth referrals are so important to the travel industry – it's because we generally trust referrals from people we know well.
Of course, this makes sense: If we know that a person is similar to us, with similar values and interests, we know that it is likely that we will like the same travel-product.
Step 2: Identify Budget
Make sure you're honest about your budget.
It doesn't help by pretending your budget is less than it is. You're not buying a used car. Under-selling your budget will just mean you get a more basic experience. If that's what you're looking for, then, of course, that's fine. But tell them what you're honestly planning on spending on the trip and then, if you really want to negotiate a deal, engage 'haggle-mode' once they have an itinerary for you.
Step 3: Pin Down your Niche
Know your niche (what specific experience you're looking for) and search for companies within it.
It may be that your niche is broad and you are just after a simple trip to a regularly-visited country. But, the more you narrow down your niche, the more the list of travel agents reduces and this can make your search for a company a little easier.
Step 4: Get in Touch
Contact the travel agent you're considering and at least one other which looks like it might be suitable. Compare what they offer and, of course, check those all-important reviews. If you're really stuck on where to start, try the comparison site Consumer Affairs.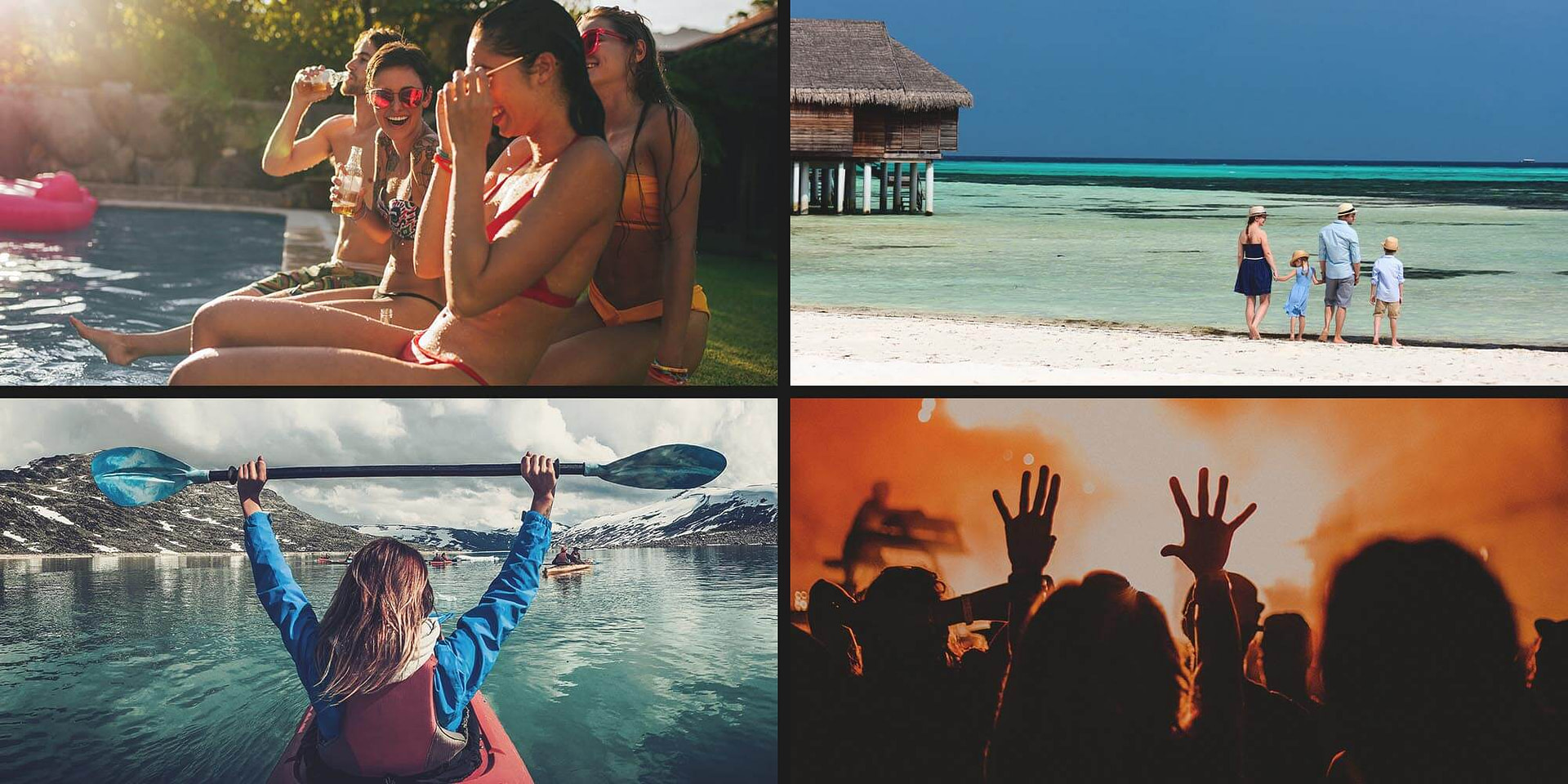 Should You Use a Travel Agent: Bottom Line
Travel agents have been through a tough few years, with many people choosing to book their own travel. However, 2020 has seen huge changes to the travel market and has served as a reminder to many just how vulnerable you can be when traveling in overseas countries. Travel agents bring a lot to the table, with some huge benefits to us as consumers.
They have a much bigger knowledge base than the regular consumer and this pays off in terms of safety benefits, cost-effectiveness and choice of activity packages.
Travel agents won't be right for everyone, but if you're looking for that additional level of assurance that your trip is going to be booked through safe, reputable providers and that you'll have that support network at the end of the phone, then of course: go for the travel agent. Every time.